Getting Started
Come join Today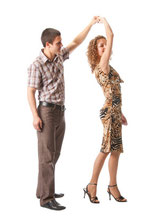 Whether you have previous dance experience, or you are just getting your feet wet, JSDC's experienced staff will guide you into the magical world of Ballroom dancing!
Get started with our special Introductory Course,
or come in for Group Orientation Class.
Getting started is as easy as walking through the door!
Easy to start even for the first-timers
It's very easy to get started with JSDC lessons because of these reasons!
No registration fee
Pay-as-you-go or discount lesson ticket system
No special clothing or shoes required
Specially-priced intro courses for beginners
Do you need further informaition?
Click here and contact us now.